AI on your own data: a bit scary but mostly fantastic
Do you dare not to invest, when your competitor will soon be twice as efficient as you?
As humans, we want to have a job that is meaningful. We seek tasks that require brainpower and allow us to be creative and innovative, and shy away from manual and repetitive tasks.
That's why 1st of November 2023 marks a paradigm shift where many employees need to change their work styles at a pace and in a manner that goes beyond anything we've seen before.
After the launch of Microsoft Copilot in all its 365 products this autumn, opportunities that were once reserved for the few will suddenly become available to many. Artificial intelligence will become an integral part of all Microsoft programs.


---

"Do you dare not to invest in AI, when your competitor will soon be twice as efficient as you?"
---
Complete your tasks in seconds instead of days with Microsoft Copilot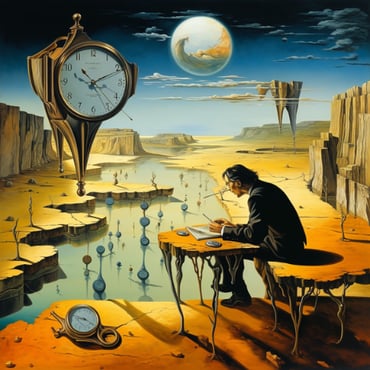 Copilot is Microsoft's AI assistant. It utilizes GPT (Generative Pre-trained Transformers) and large language models, combined with the company's own data. Tasks that used to take humans days or even weeks to complete can now be done much more efficiently.
To put it simply, this can be described as search technology on steroids. The speed and quality of what you can get out of these services are revolutionary and exciting. Anyone can get help with creating programs, describing projects, generating documentation, running translations, creating presentations, getting detailed meeting reports, and much more. There are countless possibilities with this technology.
As a result, time can be spent for better purposes and more productive tasks. Therefore, us humans need to become even better at asking the right questions and, most importantly, ensuring that the answers we receive are correct.
Artificial intelligence offers many opportunities to those who embrace it. Copilot is your little helper. It's in the name; you are the pilot, it is the copilot.
Only few industry leaders will sit idly by while competitors become twice as efficient.
On the other hand, many industries will discover that they can extract gold from their own data in just seconds with AI. We have experimented with the possibilities ourselves, and it's fantastic. However, you should not underestimate the scarier aspects that follow if you don't have an ethical approach.
Important considerations with Microsoft Copilot
Microsoft Copilot is an optional service that you can choose not to activate. Copilot comes in different versions. Bing Chat Enterprise is free for anyone with an E3 or E5 license. Copilot costs 30 dollars per user per month.
You should, therefore, carefully assess what Copilot is, identify which processes and user groups would truly benefit from the service, and acquire the necessary licenses for them. In many sectors, AI will be a matter of survival. It is estimated that an office worker can become somewhere between 1.25 and 1.75 times more efficient with these solutions, plus tasks will be carried out more accurately.
To succeed, leaders must know what to prioritize. Here are our two main pieces of advice:
Employees must master the new tools. It will require training, and employees must be challenged to think innovatively. Many tasks can be completed twice as quickly, so employees need guidance on how to use their newfound time wisely.
The company must have control over who has access to what. Without proper rights management and data classification, there is a risk that all employees will have access to all files. This leads to negative consequences and the possibility of employees working with the wrong files, spreadsheets, and versions.
Copilot is not smart. It sees a lot of data and presents all files related to what you're looking for. Therefore, many companies have a significant task ahead when it comes to gaining control, especially regarding privacy and security. Without this control, it's only a matter of time before someone makes a costly mistake.


---
---
Lasse Wedø
Lasse Nordvik Wedø is an international speaker, blogger, and solutions architect, with a strong focus on secure collaboration solutions. He has over 20 years of practical experience working with both small and large IT infrastructures in various industries. In addition to specializing in collaboration, he has extensive technical experience in planning, deployment, and user support for clients' digital platforms, with security and collaboration as his primary focus. He is a specialist in secure collaboration services within Microsoft 365 and has been awarded the Microsoft MVP (Most Valuable Professional) title for 7 consecutive years in Teams (formerly Skype for Business). Lasse Nordvik Wedø is also active outside of the workplace and serves on the board of "Norwegian 365 Community Meetup" in Oslo and "Bergen Microsoft Community" in Bergen. Additionally, he is involved in organizing MVP Day (https://mvpdagen.no), an annual free full-day conference held in Oslo. Microsoft MVP International Speaker, Microsoft 365 Microsoft Collaboration Expert, Microsoft Security & Compliance.