We are a leading provider of digitalization and cloud solutions in the Nordic countries.
Innofactor Career Story: San, Scrum Master
The Innofactor Career Story blog series introduces readers to the careers of Innofactor employees and their experiences working at Innofactor.


In this post, San, who works as a Scrum Master at our Espoo office, tells about his journey at Innofactor. Having discovered a lifestyle through the world of professional wrestling, San has also taken on a new role at Innofactor, switching from being a Scrum Master for an internal ICT team to a Scrum Master for a customer-focused team.
---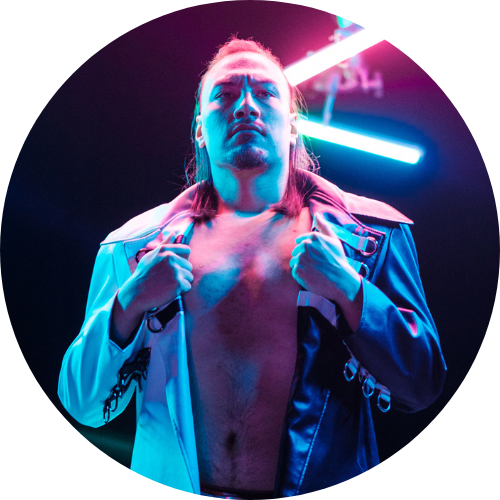 My journey at Innofactor began in late 2019 when a friend encouraged me to apply for a position in the company's ICT support team. I worked as an ICT Specialist for 3.5 years, during which I was the Scrum Master of my team for about a year. Recently, I took a new step in my career, switching from the ICT team to working directly with customers. Innofactor encourages us employees to try and learn new things, so switching roles within the company is easy.
My career transition process started when I told my Agile Coach that I wanted to try something new, for example customer work. My Coach immediately had a suitable open position in mind, and shortly after my interview, I received an invitation to join one of our Digital Services teams as a Scrum Master. After a one-month transition period, I was able to start my new job. So, I can say that you have plenty of opportunities and chances for self-development, especially if you actively seek them out!
---

"You have plenty of opportunities and chances for self-development, especially if you actively seek them out!"


---


Similar and Different
One of Scrum Master's main tasks is to make the work of the other team members easier, by for example removing obstacles and helping them with problem-solving. Additionally, Scrum Master facilitates recurring ceremonies and retrospectives, where the team reviews the past sprint's tasks and brainstorm ways to improve the team's performance.
Changing from our smaller internal ICT team to a larger team that focuses on customer work has been an interesting experience. The work tasks are somewhat similar, but the customer team solves very different problems, and you might end up facing surprising situations. The key is a strong trust bond with the customer. In addition, in a bigger team, open and active communication is even more crucial. As a Scrum Master, my responsibility is to guide communication between our different teams, clients, and other stakeholders.
New Perspectives from Outside the Team
What's the best thing about Innofactor? Without a doubt, the people! We have a fantastic group of skilled individuals from various backgrounds. The team works best when its members get along well and support each other. And we definitely have a great team spirit! It's also important to note that when teams get mixed, new perspectives and ideas from outside the original team can boost teamwork.
Although as a Scrum Master I'm the facilitator of the team, I'm not in a managerial position; I'm just one of the team members. Since there's no power dynamic between the Scrum Master and other team members, the rest of the team can easily share their thoughts and concerns with me.
I think it's important to arrange regular one-on-one meetings with the other team members. While each team member gets to open up about their thoughts, ideas, and potential concerns, I get to know them better as individuals, which in turn helps me in my role as a Scrum Master. A conversation that starts with a simple "Hey, how are you doing?" can sometimes solve big issues.
---

"When teams get mixed, new perspectives and ideas from outside the original team can boost teamwork."


---
From Scrum Master to Dungeon Master


My most important hobby, which I could even call a lifestyle, is professional wrestling. For those who don't follow the sport, the whole spectacle might seem silly. But the essence of professional wrestling lies in the story it creates, the eternal battle between good and evil. All of us wrestlers are characters, part of a grand spectacle. The audience is an essential part of professional wrestling, and watching the performances live is a unique experience!
In addition to my role as a Scrum Master, I occasionally take on the role of a dungeon master too, as I'm also passionate about playing board games and various strategy games. The tasks of a Scrum Master and a dungeon master are actually quite similar, since both involve guiding things in the right direction and observing how pieces fall into place. In both role-playing games and work projects, not everything always goes according to plan, and dealing with unexpected challenges is the key.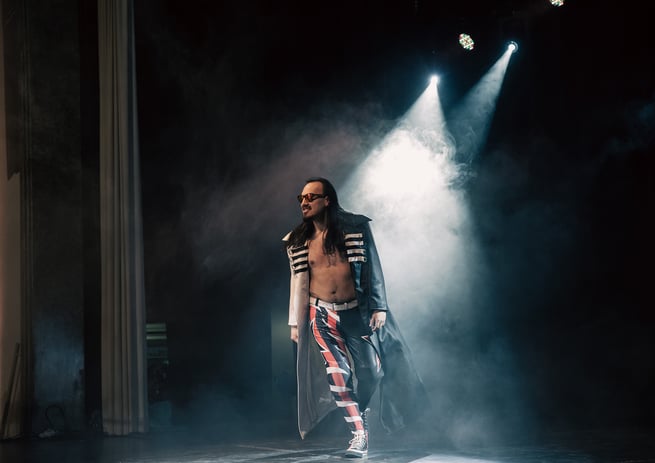 Photos: Akseli Vaheristo
Follow THE SAN on Instagram: @santhewrestler
Explore the Finnish professional wrestling scene: wrestling.fi