We are a leading provider of digitalization and cloud solutions in the Nordic countries.
Innofactor career story: Ville, Senior Software Developer
The blog series Innofactor career story introduces us to the careers of Innofactor employees and their experiences of working at Innofactor. The employees featured in the series will also reflect on some of the most important future themes in their field.

The subject of this career story is Ville, who works as Senior Software Developer at Innofactor's Espoo office.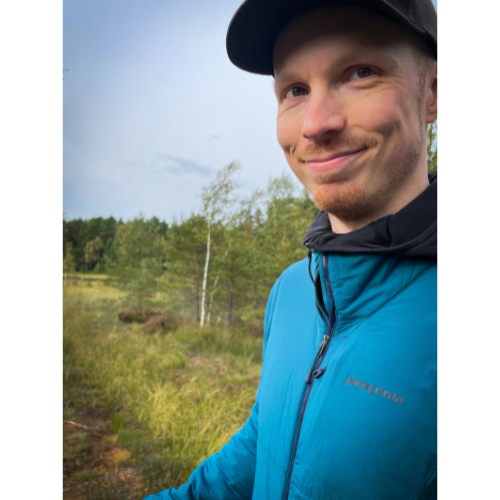 In 2009, a friend of mine from school had just started working at Innofactor. He recommended the company to me and convinced me to come in for a job interview. I received a job offer after the interview. I then went on a student exchange to India. When I came back in 2010, I joined Innofactor as a software developer in customer projects. I have a Bachelor of Engineering degree in Media Technology.



A decade of growth
Having spent over 10 years at Innofactor, I have been involved in a wide range of software development projects at various levels. When I joined the company, Innofactor had about 100 employees. Today, there are over 500 of us. It's been interesting to watch the company grow, seeing what kinds of challenges have been overcome along the way, and how our ways of working have developed over the years.

After I had worked in customer projects for a few years, I joined the product development unit, where I participated in various experiments and the development of internal products. For the past three years, I've been working on customer projects in an agile team in our Digital Services unit. Being a Microsoft Partner, we do everything on the Microsoft stack. We build on top of Microsoft Azure using modern web technologies. There are no constraints in terms of technology. We get to make our own decisions on what technologies to use.

The best thing about my job is having a lot of influence over my work. You can freely choose what to do and when to do it, and you can change between units and projects if you feel like it. If you want to try something new, you can freely shape your own work in the direction you want. The hours are also flexible, which is nice.


---
"It's been interesting to watch the company grow, seeing what kinds of challenges have been overcome along the way"
---
Technology alone does not solve problems
I draw inspiration from solving and simplifying problems and using my creativity to build something. I also find it interesting to learn new things from customers on various technical themes. Depending on the customer, software development allows you to gain insight into different engineering technologies, for example.

When you work with customers, it is essential that you understand the customer's needs and act as an effective sparring partner for the customer. New technological innovations emerge all the time, but a technology, framework or programming language alone does not solve the problem at hand. For that reason, you need to complement your technology-driven thinking with identifying the root causes of problems, communication and smooth co-operation with the customer. Co-operation helps you determine the actual problems at hand and the methods you need to solve those problems.

When I'm not at work, I enjoy climbing. Both indoors and outdoors. When I was in the early stages of my career, a colleague introduced me to climbing. I still go climbing every week with my co-workers. Sometimes we even go on climbing trips abroad.