Microsoft Ignite 2019 – users take modern work even more strongly into their own hands
An intensive Microsoft Ignite week in Orlando is now behind. Recovery from jet lag and travel has also proceeded enough to summarize what the week had on offer and where we are heading.
Microsoft's key note discussed productivity tools, calling them "The world's productivity cloud". In fact, this is what the Microsoft 365 cloud environment is nowadays – a global, secure, diverse, user-oriented while increasingly user-friendly foundation on which both small and large companies can build their business. To the readers more familiar with the term Office 365 – in practice, Microsoft 365 is an expanded licensing model of Office 365, including also Windows 10, data security and device management features at its basic level.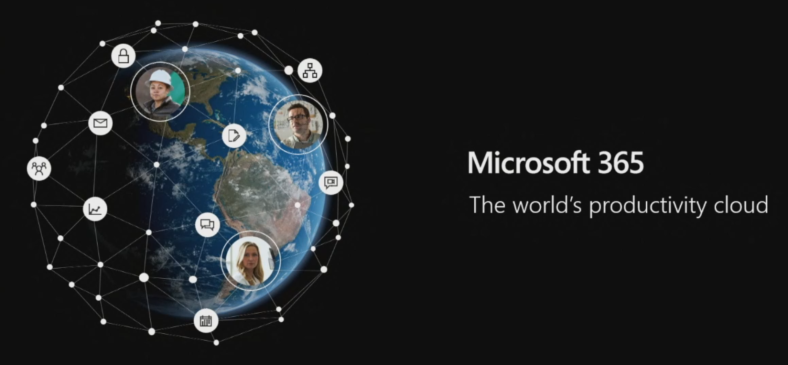 Modern SharePoint and Intranet
Modern SharePoint has taken giant leaps forward during the past year, and the roadmap and announced new features are a logical continuation of this.
Modern SharePoint is responsive, stylish, user-friendly, already very versatile in terms of its standard features and supports modern use cases. Customization is easy with SharePoint Framework (SPFx) in situations where customizations are clearly justified. The same client side webpart -type customizations can also be used directly via the Microsoft Teams UI.
A completely new upcoming service is Project Cortex, providing automatic linking and analysis of AI-based data and thereby automatic generation of topic pages, knowledge center and topic cards.
It was also a pleasure to see and hear how organizations have harnessed the capabilities of Modern SharePoint. Similarly, it has been noticed that end users can do a lot by themselves without external assistance, which provides activities with speed and flexibility.
Questions belonging to the classic mindset were increasingly rare in the sessions. Finally, the sufficient opportunities provided by the standard features of the modern SharePoint environment are also being understood in places other than Finland, for example (we are quite in the forefront in this respect). It simply does not pay any more to spend a lot of time, money or effort on customizations or "readymade intranet" in SharePoint (or Intra). Rather, there is a desire to stick to the standard features and utilize them in a reasonable way.
As a concept, intranet therefore adapts to the needs of the modern world, and functions previously natural to intranet are increasingly provided by all Office 365 tools together. A modern "Intranet" deployment is in fact a more user-oriented experience with the less technology-oriented approach.
Microsoft Teams & Yammer
When it comes to Microsoft Teams and Yammer, Ignite had a lot to offer.
The upcoming layout of Yammer was published, and a distinction was made from Office 365 groups by changing the name of Yammer groups to communities. In addition, we will get a new Teams application with which Yammer can be easily introduced to the Teams user interface, which makes the use of Yammer considerably clearer and easier. The Inner loop (Teams) - Outer loop (Yammer) mindset previously launched by Microsoft increasingly supports the big picture. In other words, daily work takes place via Teams, but Yammer allows end users to share their knowledge and activities with the rest of the organization across silos directly from Teams.
The long-awaited Teams private channels will finally enter production with a rapid schedule, already this week. Similarly, separate chat windows that make use easier will be released early next year. In addition, a model for distributing Power Apps-based applications easily via the Teams application center in the organization with a new application catalog was presented.
Going forward, the role of Teams will become even stronger, and an increasing number of business applications, regardless of the location of data or application, will be naturally used via Teams. This also means that customizations and additional functions will be introduced to the Teams context. With this, the organization's Teams competency, Teams capabilities and an open organizational culture and joint rules will become increasingly central to activities and competencies.
Microsoft Power Platform
The best thing at Ignite was probably the sessions associated with Microsoft Power Platform and the opportunities provided by it. Power Platform is coming on hard! Many organizations are currently deploying the platform and automating their processes. In a Proof of Concept spirit, implementations to bring increasing business or productivity applications on Power Platform are taking place on a broad front.
Power Platform contains readymade combiners for multiple systems, and the idea is a low-code/no-code-type of approach in which applications and automation can be built easily via the user interface without in-depth coding expertise. When the end users start doing this by themselves, it is known as citizen coding. In an ideal case, using Power Platform greatly reduces the costs of application development and the time it takes to build an application.
The future of Power Platform looks very bright. Increasingly good integration with Teams, the AI Builder feature making it possible to teach and use artificial intelligence directly via Power Apps, such as for recognizing the content of images, RPA features launched at Ignite, which can also automate functions based on screen-captured user interactions and PCF (PowerApps Component Framework) for expanding the Power Apps components open up almost infinite new opportunities for utilization.
As a rule, all of this can also be directly utilized by the end users.
Support in organizational change
How change and users are supported in organizations has already become a key element in Microsoft 365 deployments and continuous services. Just reading this blog lets one understand why support for change and the transition to the model of continuous development will be emphasized further.
Microsoft 365 deployment is always an integrated entity, and often a completely new way of operating for the organization. Change always starts with the individual, and the individual feeling that the change is necessary and useful to themselves.
End users can take part in producing content and discussions, and they have better visibility of what is going on in the organization as a whole.
End users and teams have increasing opportunities for having a say on which tools they want to use in their work and how.
Unlike before, customizing the functions to the use cases by the end users is possible and even desirable.
Users develop a need for understanding Microsoft 365 on the whole and its potential better.
The permanence of change and even a quick need for adopting new features will be the new norm.
When the digital environment makes all of the above possible, it is increasingly important, even vital, from the point of view of the functioning of cooperation, to manage change so that the workplace complies with the same basic practices. Cooperation simply does not work if everyone is running in separate directions, driven by their desires and insights.
Support for change is one of Microsoft's key focus areas this year and for a reason.
End users and teams have increasing opportunities for using productivity tools as they wish. Moreover, it is important to understand that the deployment of the above-mentioned tools, specification of the processes and rules, and development of activities are by no means one-off efforts. New features are added all the time, even weekly, while the organization also has to think about how to make the best out of the paid licenses and how to organize around the model of continuous change. The management models and assistive tools and processes also need to be updated.
What is essential in all of this is also that instead of platform maintenance, maintenance of customized applications and, e.g., laborious follow-up development efforts, investments can now be made in an agile way to promote genuine benefits, solutions that genuinely drive the business forward, support the end users and increase the efficiency of the company's operations.
However, reaching comprehensive long-term benefits with the right tools is not always easy. One way of clarifying the insight and getting tips for modernizing your organization's work is to book Innofactor's Microsoft 365 Kickoff which consists of one online meeting and two workshops by our specialists, giving you a flying start to digital cooperation in your organization.


You can also learn about Innofactor's digital collaboration and mobile work solutions on our site!
---
---
Toni Saarinen
Senior Consultant, Digital Experience, Modern Workplace & Microsoft 365


Toni is a Senior Consultant in the area of Modern Digital Workplace and Microsoft 365. He is driven to really understand customer needs and to be able to offer customers true added value through Microsoft 365 tools along with finding real benefits and increased productivity from paid licenses. Toni has 10+ years of experience in Information Technology and he has been working in various roles from being a SharePoint developer to leading a maintenance team and working as a technology centric consultant in Microsoft ecosystem. Currently he is specialized in Microsoft Teams, SharePoint, Power Platform and wants to help organizations to make the most out of these products from both technical and user adoption perspective. Toni's personal blog can be found here: https://newway2work.blog/