One year left to deadline – is your website already accessible?
Clock is ticking! EU directive on the accessibility of the websites of public sector bodies is soon coming into effect. Now all new published websites and digital services must meet the directive requirements by 23.9.2019, in less than a year.
If accessibility is not yet familiar, you can read of accessibility and its meaning to digital customer experience from our previous blog post. The EU directive now aims to guarantee the full potential of all citizens in the digital society despite their personal challenges. For websites published before September this year the deadline to be accessible is 23.9.2020 and for all mobile applications 23.6.2021. Methods for controlling the meet of the requirements is yet to be nationally discussed.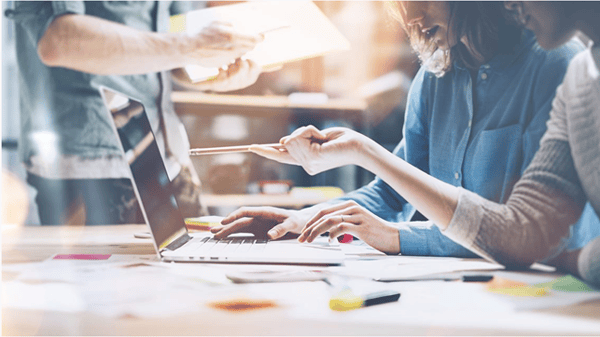 Many reasons to provide well accessible websites and digital services
There is a large variety of disabilities from sight challenges and hearing problems to motoric and mental issues. There are for example 55,000 people in Finland with sight challenges, from which most of are visually impaired like many aged people. Did you also know that 8% of men are red-green color blind, and 40% of them are even unaware of it?
However, good accessibility improves user experience and usability for each one of us. Anyone may sometimes suffer from temporary accessibility challenges such as background noise in a restaurant, bright sunlight on a screen, broken display or for example broken hand.
Bad accessibility has also a straight impact on business. More users mean more money, but also the need for end user support and customer service is decreased when users can perform a task straight on web service. In addition, search engines read webpage much in a same way than screen readers which means that paying attention to a technical structure and for example text descriptions of images improves search engine optimization, which brings more users on a site.
Law with its requirements is only one of reasons why good accessibility is worth paying attention to.


Accessibility evaluation helps to find the problems
Best result is achieved when accessibility is taken into account during the whole project life cycle from design to technical implementation and content management. The goal is to understand the variety of users and make sure everyone has the same possibility to use services despite their personal challenges.
If accessibility was not thought from the beginning of a project and we are working on an existing service, we can conduct accessibility evaluation to find potential issues. Specialist identifies the issues by evaluating for example the clarity and understandability of content, colors and elements of visual layout, logic of processes and transitions and how the websites work with only a keyboard and a screen reader.
Many different methods and tools are used in evaluation. Most of the easy-to-use principles are looked at manually throughout the webpage but also technical tools are used to evaluate for example HTML-structure and contrasts.
Innofactor helps to ensure good accessibility and acquire an Accessibility Considered -stamp
At Innofactor we are here to help you in all accessibility issues, offering for example:
Accessibility evaluations, which evaluate how webpage or digital service meets the accessibility requirements.
Trainings on accessibility, containing general information about accessibility and its meaning and for example guidelines for content management.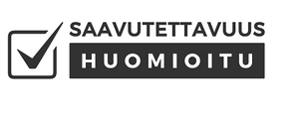 Organization can show its commitment to ensuring good accessibility and meeting accessibility requirements by getting Accessibility Considered -stamp to website or service. Innofactor works in co-operation with Annanpura, which has been authorized by Finnish Federation of the Visually Impaired (FFVI) to grant Accessibility Considered -stamps.
If you are interested in accessibility or Accessibility Considered stamp, please contact us! Let's think together how to ensure good accessibility on your website or digital service.
---
---
Taina Lempiäinen
Senior User Experience Specialist

Taina works as UX designer and service manager at Innofactor.