The Norwegian Fintech cluster stimulates collaboration and innovation
Finance Innovation was initiated by the fintech business environment in Bergen. For centuries Bergen has been one of the most prominent centers for trade and export in Norway, and since early in the 19th century it has been fueled by a strong finance sector. The cluster goes beyond Bergen and includes players throughout Norway, and through company structures, alliances, partners and customer relationships the fintech cluster is closely connected with the industry in Norway and other countries.
A core part of Finance Innovation is its tech partners who contribute with experience and competency which is specific to the fintech industry.
"We are very pleased to welcome Innofactor to the cluster. They will contribute in creating synergies, especially in areas such as cloud computing" says CEO of Finance Innovation, Atle Sivertsen.
Innofactor joined Finance Innovation in January with the ambition of sharing knowledge and learning more about the fintech industry in Norway.
"The core value of Innofactor has always been to be in the forefront of new tech and the solutions they enable, which makes this a perfect match" says Erik Monsen in Innofactor.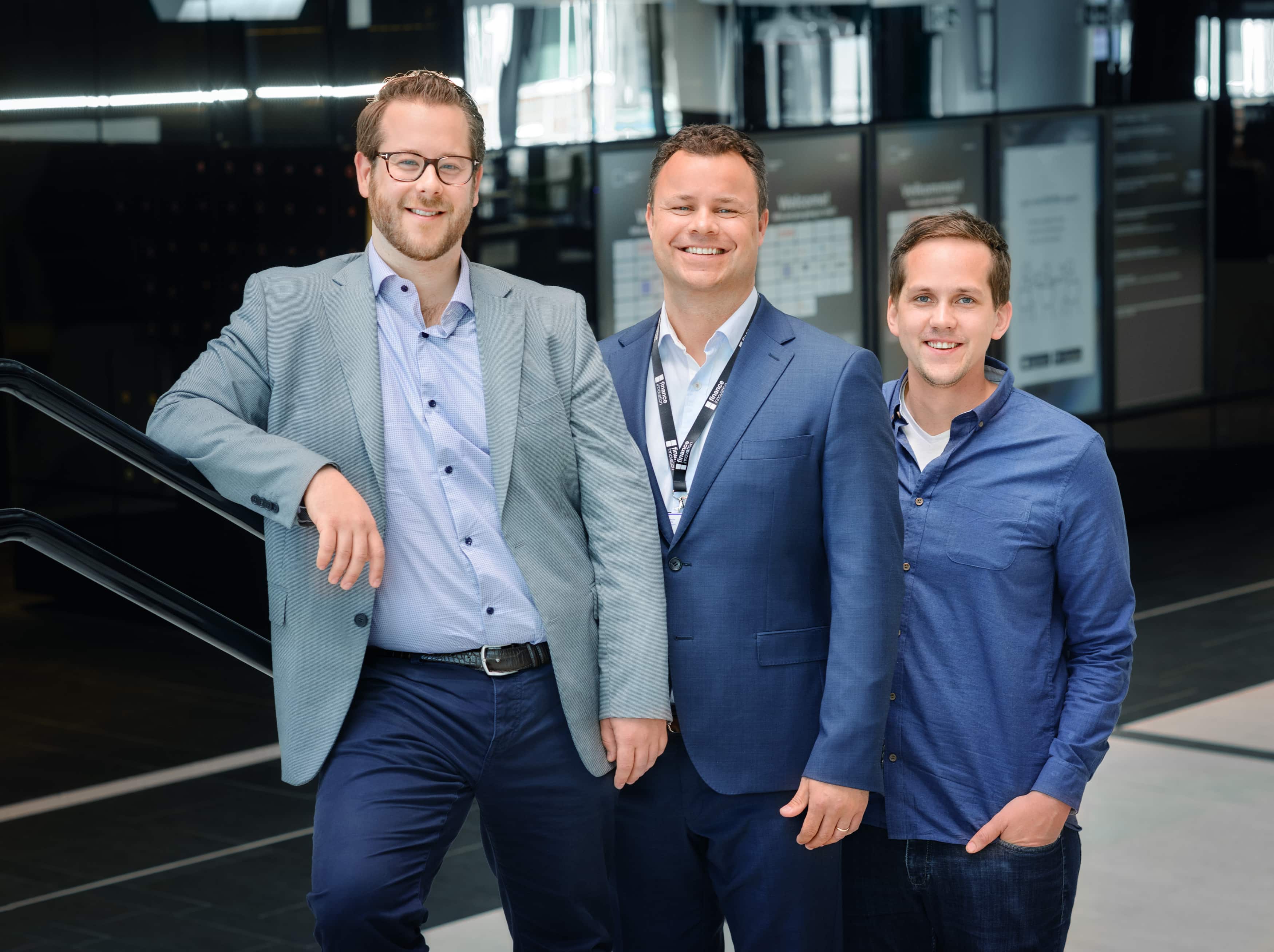 From left: Remi Vandemir, Atle Sivertsen (Finance Innovation) and Erik Monsen.
Being an awarded company within cloud technology in Norway and the Nordic countries, Innofactor contributes with its knowledge on cloud solutions and identity management, which are two core areas for Finance Innovation members. With an extensive project portfolio from this industry, Innofactor wishes to contribute to the members' success rate in their digitalization projects.
An example is how machine learning can automate applications for mortgages and being a smart and effective way of segmenting different customer groups. While blockchain is very popular in the crypto-industry, Innofactor hopes to contribute with knowledge around blockchain and how it can be used for example with identity management in the finance- and banking industry.
The PSD2 directive is something that directly affects all finance-and banking members in finance innovation, where we hope to contribute with API management through our heavy expertise within Microsoft Azure B2C (business-to-consumer).
"Finance Innovation creates an/ is an advantage for all its members", says Erik Monsen and continues "leveraging all the knowledge and experience between the cluster members will increase the digitalization for these companies rapidly. There are multiple ways of disrupting and digitalizing," he concludes.
About Finance Innovation:
Finance Innovation is an association and innovation cluster of banks, financing companies, insurance companies, tech companies and educational and research institutions working on the financial services and solutions of tomorrow.
The cluster has set ambitious goals on innovation, growth and value creation, and aim to increase export of Norwegian fintech to international and global markets.
The cluster's projects build on regional business cluster dynamics, has a national scope and a global ambition.
About Innofactor:
Innofactor is a Nordic IT consultancy company with focus on cloud technology. Awarded 3 times Azure Partner of the Year by Microsoft Norway. Now being over 600 employees in the Nordic countries, we can also offer strong competency on Dynamics365. Innofactor changed name from Lumagate in May 2018.
---
---
Erik Monsen
Senior Account Manager at Innofactor Norway