Use the full potential of the ERP's core data with Data Lake
Has your organization already chosen Microsoft Dynamics 365 for your business to improve visibility and transform your business insights? Is it a challenge for you to provide timely data and insights? Does building and maintaining complex data pipelines require too much work?
If your data architecture already includes a data lake, you can now simplify data pipelines so that you can combine insights hidden in data masses by connecting your Finance and Operations application environment to a data pool. The Export to Data Lake - feature for Dynamics 365 Finance and Operations apps is now publicly available and available in your Dynamics 365 environment in Azure Data Lake. This feature enables organizations easily extract any data from solutions database into Azure Data Lake Storage.

Innofactor's DataSight ™ solution has already been built with this newly released functionality in mind. We have taken into account Microsoft's upcoming release and built DataSight's data pipelines using the data lake; Azure Data Lake as a data source. D365 Finance and Operations data model with thousands of tables and entities can be intimidating though. For that reason we have developed DataSight ™ which delivers out of the box data models based on D365 business apps entities and tables extended with custom apps for KPI target setting and resourcing. The DataSight ™ also includes approximately 100 Power BI Dashboards and reports out of the box.

You can use DataSight ™ to jumpstart your data journey with D365 business apps and to get rapid value from your data assets instead of spending month and months modelling data and creating reports.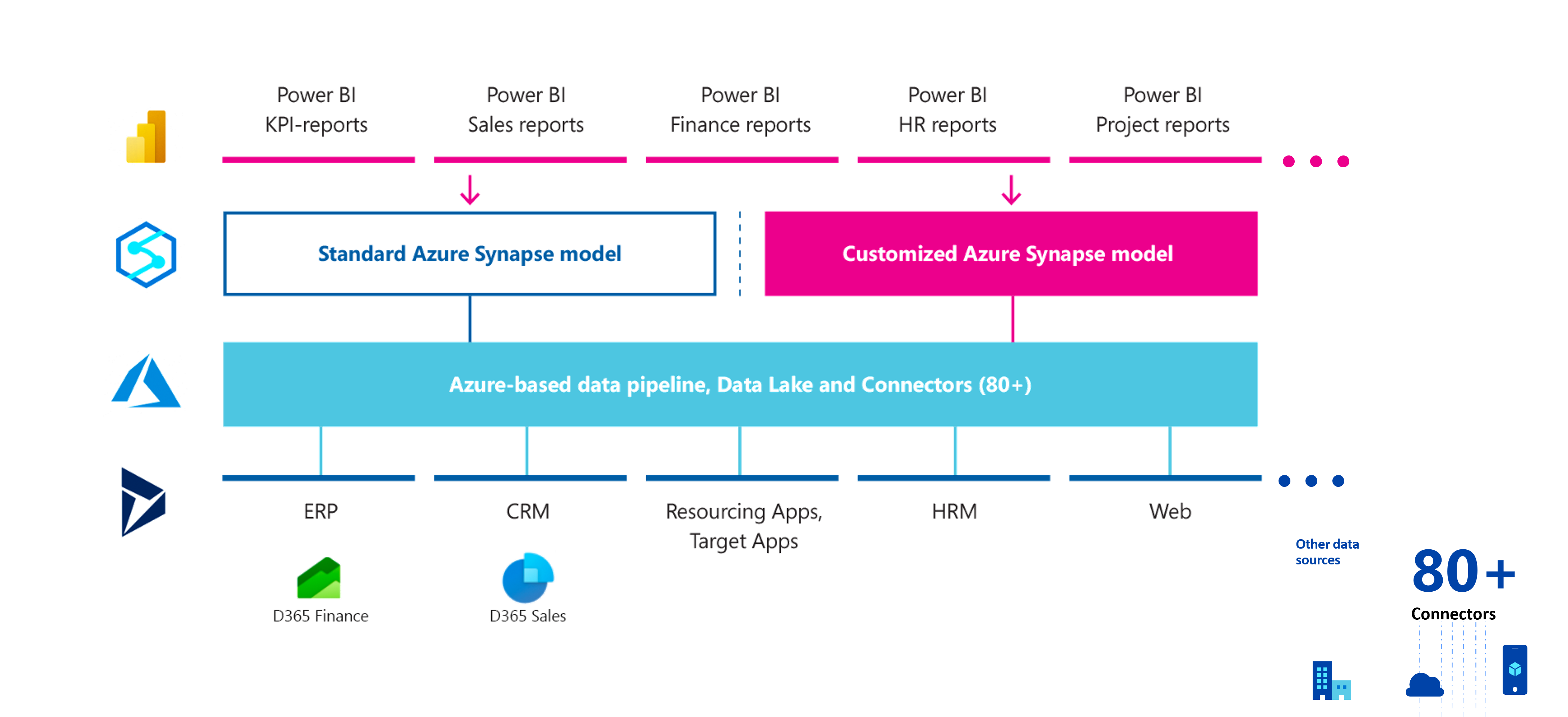 Microsoft released D365 Finance's Data Lake-integration early December 2021. Read more about D365's Data Lake-integration.
---
---
Ville Vakkilainen
Business Area Lead

Ville has been working in the Microsoft Partner Ecosystem for the past 15 years and has 25 years of experience in the IT industry. He works closely with Microsoft both in Finland and globally and enjoys nurturing partner relations with different parties. Ville aspires to help organizations digitalize their processes with the support of tools; be that the Lead-to-Order-to Cash-process or the Idea-to-Market process. He's motto in the fast-paced digitalizing world is: Never stop learning.